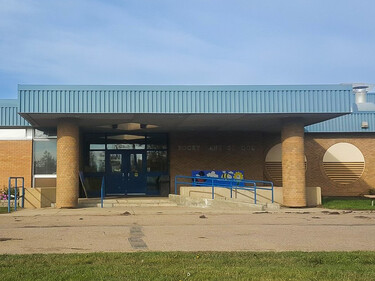 Rocky Lane School is a public school rich in history. We are a kindergarten to grade 12 school with approximately 175 students.
Motto
The school's Latin motto (A Rivulus Ad Flumen) literally translates: "little rivers flow", but like most Latin it is usually translated with a more interpretative meaning and so it becomes: "small streams flow into mighty rivers." What a wonderful expression for a school! So much of who and what we are starts with a small beginning and flows into a greater being 12 years later.
Mission
The Mission of Rocky Lane School is to foster the development of capable citizens that have creative minds and healthy bodies who will provide the necessary skills, wisdom, compassion, and leadership needed by their school, community, and the world both now and into the future.
Trustee
Linda Kowal, Ward 3 Trustee