Career Path Opportunities & Experiential Learning
As the saying goes, "It takes a village to raise a child."
Fort Vermilion School Division is just one part of that village. In addition to parents, guardians and staff, local community groups and businesses make up the rest of that village.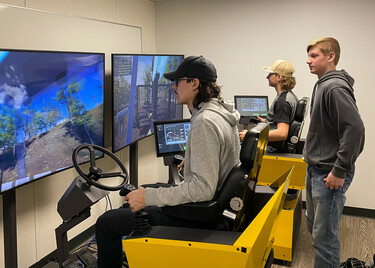 FVSD is committed to building relationships with businesses and organizations in our communities that are willing to take on students wanting to apprentice in the trades or intern in their chosen field. There are many opportunities for high school students in Fort Vermilion School Division including RAP (Registered Apprenticeship Program) training in skilled trades, internships (IT, tech, forestry, agriculture, energy, and health), and work placements. 
A partnership with Careers Alberta connects youth with employers for paid placements in a variety of fields. This off campus learning enables students to earn credits towards graduation, get career path experience and be paid. Employers recognize the value of experiential learning and give students the ability to develop a career path. Through the Youth Incentives Program, employers can apply for funding to cover some of the cost of wages for the student.
Want to know more about a partnership with FVSD?
Fort Vermilion School Division welcomes any businesses wanting to be involved to please contact Anne Roberts, Career Path District Principal. 
We thank the many businesses who are already sponsoring our students. Your commitment has empowered our youth and helps to build stronger communities!