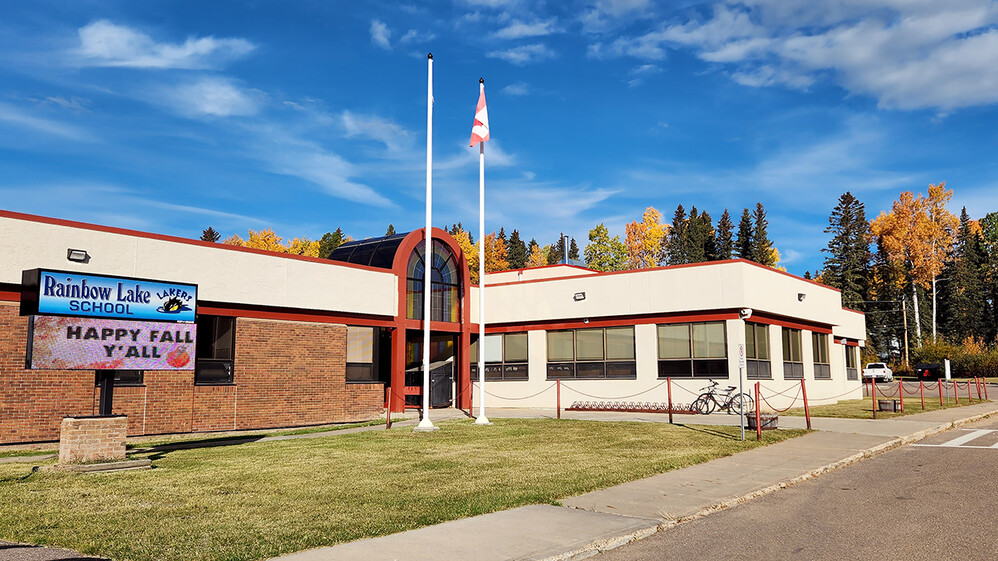 My name is Stephanie Connors and I am proud to be the principal of Rainbow Lake School. On behalf of the staff at our school, I would like to welcome you.  
Rainbow Lake School is a kindergarten through grade twelve school with a current enrollment of 85 students. We have a wonderful staff who are dedicated to creating a rich, exciting, and extensive educational experience for every student. We are known as a small school with a big heart. 
I believe that educating our children is a partnership between school, home, and the community. I encourage all partners to collaborate and become involved within our school to help create new experiences and learning opportunities for all.
Let's make 2023-2024 a positive and memorable school year!
With warmest regards,
Stephanie Connors,
Rainbow Lake School Principal