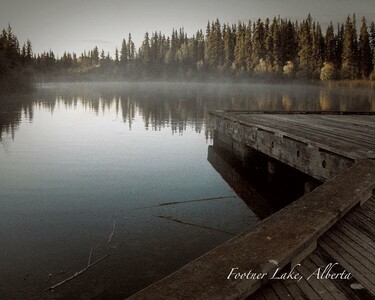 The area encompassed by the Fort Vermilion School Division is a diverse region that covers more than 87,000 square kilometers – roughly 12% of Alberta's land mass! The area boasts a fascinating mix of cultures that includes Beaver, Dene and Cree First Nations, along with a strong Mennonite community of German heritage. Although many people have been born and raised in our northern communities, seasonal industries result in population increases at certain times of the year, especially in the winter months.
There are several primary industries in the area: oil and gas, forestry and agriculture. Regional priorities are shifting to focus and embrace new economic goals: value-added processing and manufacturing, ecotourism and the strengthening of small businesses to provide a wider range of goods and services to the region.
You'll find no shortage of activities right outside your door! There's untouched wilderness to explore, lakes and rivers to fish, and a rich historical past to discover. In the summer you'll have endless hours of sunlight to play, while the winter months bring out dazzling displays you'll never forget such as the magnificent Northern Lights.
Cross-country ski on the beautiful Rocky Lane Ski Trails beside the Ponton River, Far North Nordic ski club also has trails at the Fox Haven Golf Course near High Level. The recently opened Blue Ridge Mountain Resort offers fantastic downhill skiing near La Crete.
Northern summers are short but the almost 20 hours of daylight in the summer make up for it! We have a surprisingly productive growing season with local farmer's markets during the warmer months that feature locally grown produce, baked goods and crafts. Camping is a popular activity with many campgrounds and backcountry camping spots only a short drive away. Golfers can choose from four local golf courses with midnight golfing a favorite of many locals.
Check out the Mackenzie Frontier website for more information on recreation and tourism in our region!
For further information about communities and different sectors of our region please visit the following websites:
(Visit the Mackenzie County website for more about Fort Vermilion, La Crete, Blue Hills, Buffalo Head, Blumenort, and Rocky Lane.)