View All News
Staffing Announcement: Diverse Learning Coordinator, FVSD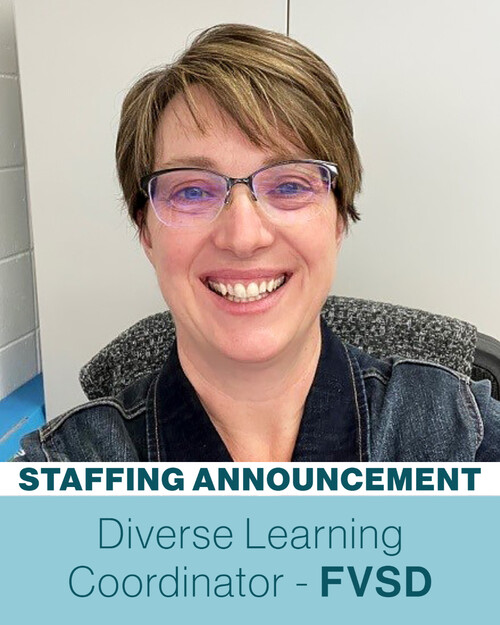 Fort Vermilion School Division is pleased
to announce the following appointment:
Maureen Borges, Diverse Learning Coordinator
Fort Vermilion School Division
We are pleased to announce the appointment of Maureen Borges as the Diverse Learning Coordinator for the Fort Vermilion School Division, effective September 1, 2022. Maureen started her teaching career with FVSD in 1996 and has held several different roles of which the majority have been within Sand Hills Elementary School though she has taught at Ridgeview Central School and substitute taught at various schools in FVSD. Maureen completed her Post Baccalaureate Certificate in Inclusive Education in 2021.
"I am looking forward to meeting our complex learners across the Division and collaborating on how to support meaningful inclusion."