View All News
Erica Harder named FVSD Edwin Parr nominee for 2021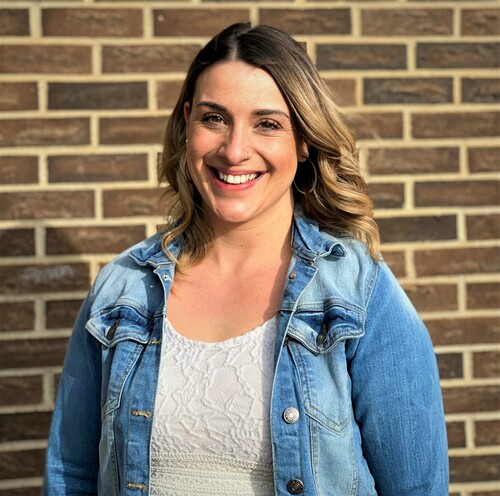 First-year ECS teacher Erica Harder from the At-Home Learning Centre is this year's Fort Vermilion School Division Edwin Parr Nominee.
"I am so honored to be nominated for this award, especially in such a unique year," Harder said. "Being nominated for this award really reassured me that all the effort and hard work I am putting into my classes is leading to success, not only for myself, but more importantly, for the students in my class.
"I am overjoyed to represent Fort Vermilion School Division for the Edwin Parr Award this year!"
To say this past year has been filled with unique challenges would be a serious understatement. Yet in her first year, Harder has taken on those challenges head on. She has found success both in-person and later with a transition to virtual teaching online.
Harder started with an in-person class, but answered a call for volunteers who could transition to teaching online. Seeing opportunity, Harder jumped in with both feet. She became part of the At-Home Learning Centre family not knowing exactly what to expect.
"The way in which all the staff at our school has adapted to provide families with support, learning, hands-on experiences as well as family challenges is beyond anything I could have imagined being a part of during my first-year teaching," she said.
Harder says one of the best parts of her new online environment is the ability she has to meet with each of her students on a weekly basis in a one-on-one setting to focus on writing, reading, or assessments to target each student's unique learning needs.
"Although I am just a piece of this amazing virtual school, I am a proud contributor within FVSD At-Home Learning Center and value everything I have learned, and continue to learn from the students, myself, and the staff," she said.
Harder encourages new teachers to be brave and to view new challenges as opportunities. While these new challenges might be scary to take on, they will also help build new skills and abilities that will make new teachers better educators. And of course, asking for help and making use of support systems in place is very important to teaching success.
"Don't be afraid to ask for help and build strong connections," she said. "It is only through trial, error, and reflection that any teacher grows and learns what works and what does not. Not every idea works out the way we plan, but don't let that hinder you.
"Students are forgiving, and each day with your class is a fresh start to have an amazing day!"
Since 1964, the Edwin Parr Teacher Award has recognized outstanding first-year teachers across the province. Every year, the Alberta School Boards Association honours six teachers who have been nominated for the award by their school board.