View All News
Alberta Education Invites Feedback on K-6 Draft Curriculum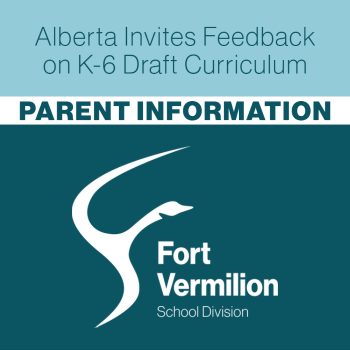 Starting today, Albertans will have the opportunity to participate in virtual information and engagement sessions being held around the province until February 28, 2022.
Sessions will include focused, small group conversations facilitated by independent engagement specialists. During each session, the draft K-6 social studies design blueprint or one draft K-6 subject will be considered and discussed so Albertans can share their local insights and unique perspectives.
QUICK FACTS (Source: Alberta News Release - Jan 26, 2022)
At least 44 virtual conversation sessions will be offered across five regions at various times to meet Albertans' individual interests and schedules.
Albertans are encouraged to participate in their own region, but they have the flexibility to attend any session that works best for them.
Up to 120 Albertans can participate in each session.
Albertans younger than 18 may participate with a parent.
The French First Language and Literature session will be facilitated in French. Sessions for all other draft K-6 subjects and the draft social studies design blueprint will be in English. Live closed captioning and French facilitation will be provided for English sessions as needed.
Albertans can also continue to take the online survey until the end of February at alberta.ca/curriculum-have-your-say.aspx.