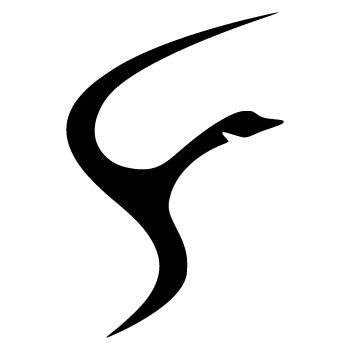 Every fall, FORT VERMILION SCHOOL DIVISION recognizes the outstanding efforts made by staff through the FVSD Merit Awards while the Annual Long Service Awards recognizes the commitment of our staff to serving the region. This year FVSD held the annual ceremony virtually, staff joined the live presentation on October 8, 2021, from across the Division.

Over 80 staff members were recognized for their dedication – serving between five and 40 years with FVSD. Merit Awards for schools in the categories of Connectivity, Numeracy and Literacy were awarded. Individual Teacher/Administrator, Support Staff and Bus Driver Merit Award recipients were also announced.
Congratulations to all Award Recipients! Your efforts and dedication to our students is admirable and deserving of recognition and heartfelt thanks.
SCHOOL MERIT AWARDS:
Connectivity - Buffalo Head Prairie School
They may be small, but their hearts are huge! BHPS set the standard for Connectivity in FVSD with a committed staff - from Administration to Teachers to Support Staff and even Custodial Staff. Everyone worked hard to connect not only with each other in the form of helping hands and even meals  delivered, but also with students and parents. Staff focused on bi-weekly intentional connections with parents and were determined to not let any students fall through the cracks. Despite the COVID-19 crisis of the past year and half, BHPS saw almost all students (and some new ones) return to in-person learning this past September due in large part to the school's reputation around connectivity and the quality of education students receive.
Literacy - Sandhills Elementary School
This school continues to make huge gains in teaching students how to read. Over this past year the school staff have moved many students in grade one over two grade levels! Sandhills Elementary School is leading the district in its reading plan which is one of the district's priorities. Sandhills Elementary School continues to grow its reading program through a strategic plan that is targeted on individual interventions and whole-class instruction.
Numeracy - Rocky Lane
Rocky Lane School is taking the lead on the Numeracy priority in improving the students' foundational knowledge in numeracy. RLNS staff has focused on the overall district assessment in order to take specific knowledge and skills that students need. With the use of Jump Math and strategic numeracy interventions students have a deeper understanding that will build on future skills. This foundation is essential in grades K-3 for numeracy learning to occur at older grades.
INDIVIDUAL MERIT AWARDS:
Teacher/Administrator – Kim Brown
Passionate, driven, positive and caring are just some of the adjectives used to describe Kim Brown. In the short time she has been Principal of Upper Hay River School, Kim has made a lasting impact. She has brought a renewed focus on integrating Dene culture into the school and made valuable connections with local elders and the community. A true leader, Kim supports her staff and is an incredible advocate for each and every staff member and student.
Support Staff – Monica Smith
A fixture in the Fort Vermilion school communities, Monica Smith is indispensable to Fort Vermilion Public School / St. Mary's Catholic School, regularly going above and beyond the responsibilities of an Educational Assistant. She selflessly gives of her time, both during and outside of school hours to help students achieve success, providing a safe haven for many. Monica's humor, knowledge, support, and talents are an asset in any learning environment.
Bus Driver – Aganetha Derksen
A 30 year veteran Bus Driver in the La Crete area, Aganetha Derksen has touched the lives of many in the community and now drives the children of students she drove years ago. Parents are confident in her ability to safely get their children to and from school and appreciate the little things she does for "her kids" – like goodies around holidays and at the end of the school year. Aganetha keeps parents connected and informed with regular text messages about schedule changes or even just to wish the family a good weekend.
LONG SERVICE AWARDS:
5 YEAR AWARDS
Samantha Bateman
Holly Blahun
Jodi Boisvert
Jackie Brown-Coban
Jared Clarke
Mary Dyck
Laura Fehr
Lisa Fehr
Amanda Goertzen
Jennifer Hann
Martha Harms
Crystal Head
Matthew Head
Krista Kennedy
Asia Kirkpatrick
Jacqueline MacDonald
Darlene Marlikowski
Jessica Morris
Lila Phillips
Shelby Phippen
Sheena Pittman
Tracy Schempp
Samantha Straub
Kelly Street
Dustin Walker
Sabrina Whealy
Cynthia White
Reggie White
Rebecca Whittle
Connie Wiebe
Cory Wright
 
 
 
 
10 YEAR AWARDS
15 YEAR AWARDS

Jordan Brace
Brian Brooks
Payne Cardinal
Penny Cardinal-Kotash
LaDawn Dachuk
Lorna Dyck
Cathy Friesen

Joemar Gonzales
Rudy Janzen
Annie Krahn
Mary Martens
Trudy Peters
Liz Wiebe
Maureen Borges
Eran Cardinal
Eva Derksen
Ed Friesen
Sarah Fyke
Sheila Hill
Peter Janzen
Valyne Keller
Jody Lapp
Lynne Lewsaw
Daleen
McLean-Lizotte
Helena Neustaeter
Nina Reid

 

 
 
 

20 YEAR AWARDS

25 YEAR AWARDS
30 YEAR AWARDS

Shirley Auger
Kimberly Brown
Stefanie Brown
Henry Driedger
Terry Gibson
Michelle Gilbert
Donna Guitard

Aganetha Harder
Kevin Janzen
Dean Keefe
Sheila Leys
David MacDougall
Cathy Wiseman
Caroline Braun
Lori Cox
Susan Fehr
Mary Neudorf
Kathy Thiessen
Leona J. Wolfe
Aganetha
Derksen
Dan Dyck
France Klatt
Linda Kraft
Ann Thompson

 

 
 
 

30 YEAR AWARDS >

Susan Derksen
Marie Harder
40 YEAR AWARD >
Helen Wiebe

 

 
 
 

TRUSTEE AWARDS

Leah Lizotte
  - 1st Term
Linda Kowal
  - 1st Term

John Zacharias
  - 1st Term
Tim Driedger
  - 2nd Term
Henry Goertzen
  - 2nd Term
Clark McAskile
  - 2nd Term
Marc Beland
  - 4th Term
Dale Lederer
  - 4th Term
2021 Merit & Long Service Awards
On October 8, 2021, Fort Vermilion School Division held their Annual Merit & Long Service Awards Ceremony. Staff from around the Division came together in a virtual event to recognize the outstanding efforts by staff and the dedication and commitment they have to our region.