Weekly sports round-up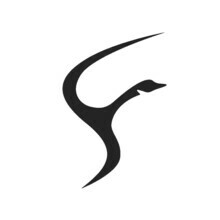 Here is a roundup of the sports action that took place this past week across Fort Vermilion School Division.
Jr. Volleyball
Oct. 16
The Fort Vermilion Jr. Girls and Jr. Boys were at home vs Sister Gloria and John D'Or Prairie, respectively. While the Jr. Girls team won over Sister Gloria by forfeit, the Jr. Boys fell to JDP in straight sets.
Meanwhile, in Rocky Lane, The Rocky Lane Jr. Girls team went 1-1 after facing off against High Level A and High Level B Jr. Teams. Rocky Lane beat High Level B in straight sets, 25-23 and 25-23, but lost to High Level A in straight sets, 25-18 and 25-21.
Oct. 17
There were a number of Jr. Girls games cancelled on Oct. 17 in both La Crete and in Rocky Lane. In Fort Vermilion, the FVPS Jr. Girls defeated High Level B by a score of 2-1, winning the first set 25-16, dropping the second set 25-19, and then rallying in the third set to win 15-11.
Jr. Volleyball Divisionals
Next up for the Jr. Volleyball teams is Divisionals!
The Jr. Girls T1 Divisionals will take place at LCPS on Tuesday, Oct. 22, with four teams facing off: HLPS A, LCPS A, FVPS, and Sister Gloria.
The Jr. Girl T2 Divisionals will take place at HLPS that same night, with LCPS B, HLPS B, Rocky Lane, Rainbow Lake, and Tallcree squaring off.
The next night, on Wednesday, Oct. 23, the Jr. Boys will be at it in La Crete with FVPS, HLPS B, LCPS A, LCPS B, and JDP.
Sr. Volleyball
There was a single game for the Sr. Girls Volleyball scheduled for Oct. 16 between Sister Gloria and FVPS Sr. Girls, with FVPS winning by forfeit.
Sr. Volleyball Divisionals
The Senior teams will play their Divisionals the weekend of Nov. 2, with Sr. Boys teams playing in Fort Vermilion and Sr. Girls teams playing in High Level.