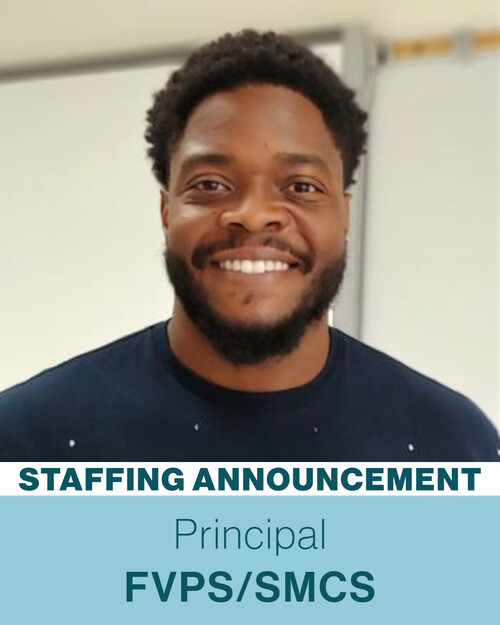 Fort Vermilion School Division is pleased
to announce the following appointment:
Kemoy Shaw, Principal
St. Mary's Catholic School / 
Fort Vermilion Public School
We are pleased to announce the appointment of Kemoy Shaw as Principal of St. Mary's Catholic School and Fort Vermilion Public School effective the 2022-2023 school year.  Kemoy joined FVSD in 2013 as a teacher at Florence MacDougall Community School, then moved to Spirit of the North in 2015. When the At-Home Learning Centre was developed in 2020, Kemoy joined the team to teach online learning students and returned to Florence MacDougall in January 2022 as Assistant Principal. Kemoy completed his Master in Educational Leadership in 2020. 
"I am thrilled and honoured to begin a new adventure as Principal of St. Mary's Catholic School and Fort Vermilion Public School! I am grateful for the opportunity and look forward to working alongside the talented staff, students, and connecting with the families. Together, we will work to support students and ensure their success for many years to come."