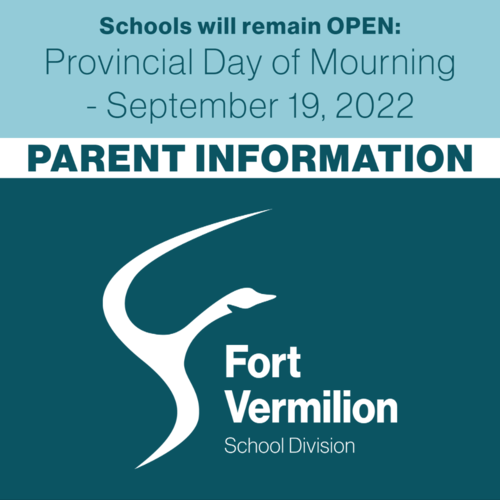 The Government of Alberta has announced that September 19, 2022 will be a provincial day of mourning in recognition of the passing of Queen Elizabeth II last week.
Fort Vermilion School Division schools will remain open this coming Monday and classes will continue as usual for staff and students. Schools are encouraged to offer students the opportunity to take part in the day of mourning. Examples of activities that individual schools may choose to include:
As a Division we recognize that many in our region have differing views on the role the British Monarchy has played in Canadian history. In light of this, schools will have discretion to choose which, if any, activities they participate in. Please contact your local school Administration if you have any questions or concerns.