School Closure Information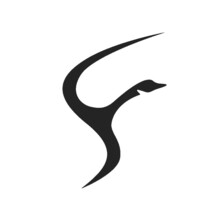 Dear Families,
It has been an emotional and difficult few weeks for everyone.  A decision to close schools for the remainder of the year was made by the Minister of Education in concern for student safety.  Although students will not be attending classes, there are many items that need to be wrapped up before the end of June.
The most significant educational impact is for our students enrolled in High School courses.  For students who have completed and passed more than 50% of their course, they will receive credit. If your child has outstanding assignments they can be submitted up to and including Friday, June 14th via email or by dropping them off their school.  If your child was in the process of completing a high school course, and you would like them to complete the course, please contact Anne Roberts principal of the Learning Stores 780-926-3626 or through email at AnneR@fvsd.ab.ca. High School Graduation ceremonies will take place in all communities on the original date. More information will be provided by your child's school.  Do not hesitate to contact your principal if you have any questions. Report cards for all students will be ready for pick up on June 21st.  If not picked up, they will be mailed out.
We recognize you may be anxious to pick up your child's belongings.  All items will be bagged, labeled and available for pickup on June 10 from 10:00 - 2:00 pm.  Please use this time to return all library books, home reading books, chromebooks, textbooks, and outstanding rental items. If you are unable to come during this time, please contact the school to make other arrangements.  All unclaimed items will be held until next September.
All FVSD schools will be hosting a year-end picnic on June 21st. Students and families are welcome to come say goodbye to their teachers and friends, and pick up their report card during the hours of 10:00am and 1:00pm.  It has been recommended that all other scheduled events be canceled.  It will be up to the individual schools to communicate the specifics on this, or any other event.
Additional mental health supports are available through Alberta Health Services for students and families. Please take care of yourself during this difficult time. We look forward to seeing all of our FVSD families in September.  Have a safe and enjoyable summer!
Michael McMann
Superintendent
Fort Vermilion School Division