FVSD Bus Status App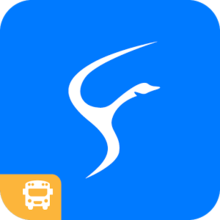 The arrival of winter weather inevitably brings cold, snowy mornings that leave many FVSD families wondering whether school buses are running late or running at all.
Two years ago we introduced a handy new smartphone app which makes keeping tabs on the school buses operated by the Fort Vermilion School Division much easier. The free app, available now at the App Store, gives you as parents the opportunity to select your own children's routes and then receive push notifications to your smartphone if those routes are delayed or cancelled.
It seemed that last year, some of the phones were not retaining your selected buses on a continual basis but the issue causing that has been identified and repaired with the latest update so that should no longer be an issue if your app is up to date.
You can search iTunes or Google Play for "Fort Vermilion School District Bus Status" or simply visit the FVSD website at www.fvsd.ab.ca from your Smartphone where you will see the iTunes and Google Play icons to link you to where you can download the app.
If you don't have a Smartphone, you can keep tabs on your child's bus by visiting your school website or FVSD's website at http://www.fvsd.ab.ca.
With winter weather coming, you'll have the peace of mind of knowing the status of your child's school bus with current information updates. Once downloaded and you have opened the app, you will see the entire list of all of our buses. From this list, you can "star" the buses that your children ride and you will begin receiving push notifications on your phone when we do an update to the status of any of the buses you have selected. This will eliminate you being notified when there is a change to any of the other buses in our division, it will only notify you regarding the ones you star as "My Buses".  You can select more than one or more buses if you happen to have students riding more than one FVSD bus.
The bus status will display one of 3 options: 1) On Time (Green Banner) – the default status when everything is running as it should,  2) Delayed (Yellow Banner) – When a bus is running late, if known, it will display the approximate amount of time the bus is running behind schedule, or which bus # is being sent in its place,  3) Cancelled (Red Banner) – If a bus route is cancelled entirely with no plans to pick up the students that day.
We trust this will be a quick and efficient way of updating families if there are unscheduled changes to your student's bus ride.
Feel free to contact the Bus Garage at 780-928-3860 if you need further assistance with subscribing to any of these update methods.