Student Writing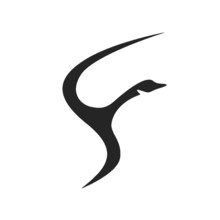 The primary purpose of assessment is to improve student learning.
In the past, writing assessments varied from teacher to teacher and from school to school across the FVSD, and this led to inconsistent results. To remedy this situation, a Literacy Team was formed, including teachers and administrators from across the Division. Their purpose was to develop a resource to guide teachers in assessing students' writing.  The team developed  grade level rubrics, and writing exemplars for each grade, at varying levels, to ensure the assessment practices of student writing across the Division is more consistent.
Professional Development was provided to all teachers in grades K-6 in support of the new resource. When teachers meet to review and assess student work, they bring different experiences and often find that their understanding of curriculum expectations and levels of achievement differ.  Opportunities for professional dialogue about writing assessment practices bring coherence and a common language to those practices. Therefore, teachers will be assessing student performance more consistently, effectively, confidently, and fairly.  Also, teachers often adjust and acquire new learning by comparing one's thinking to that of another teacher. According to feedback provided, the opportunity for this type of PD was found extremely useful by FVSD teachers this fall.

The division writing assessment used in grades 1-6 is an on-demand assessment.
For on‐demand writing, students are asked to write on a given topic within a set time frame.  The purpose of this assessment is to see what kind of writing students can produce independently at a specific time. Therefore, teachers do not guide students through the process.  It is not teaching time or a summative evaluation, after being taught a specific type of writing, but a time for students to show what they already know about writing within a specific text type (narrative).  On-demand writing is a key component of assessing a student's genuine writing abilities since it is done without support from teachers, parents, peers, or technology.  The FVSD on-demand assessment lets teachers see how students use what they know about narrative writing when given a specific topic and time frame early in the school year.
The FVSD Rubrics and Rationales included in the Writing Exemplar Package represent end-of-year achievement; they do not increase in difficulty within a grade. This allows teachers to identify strengths and needs based on the writing skills required by the end of the year. Also, teachers/staffs can determine patterns and trends within their grade level or school. For example, students need to improve the organization component in a narrative piece of text. Keeping in mind, the ultimate goal is always to improve instruction for each student.
The 2016-2017 FVSD Writing Assessment will be used as a baseline  for measuring future development and growth in student writing. Future data will be used to monitor growth in writing overall, across the Division from one fall to the next.
The Science of Learning Blog - Sherrelle Walker, M.A.
Why should students write every day?
Are your students writing as much as they should be? Classroom writing, done with willful focus and daily diligence, remains an essential part of educating students of all ages, including adults. Here are five reasons why classroom writing is still a must:
1. Writing improves communication skills.
First and foremost, writing provides a vehicle for expression and communication. No matter the age or grade level of your students, diligent writing practice will boost both their skill and comfort level with revealing and relating their own thoughts and feelings.
2. Writing helps students review and remember recently learned material.
Isn't it always easier to remember a household task or a website to visit later if we write it down somewhere? A brief writing assignment at the end of class, focusing on the day's lesson and discussions, is a great way to reinforce the material, support long-term recall of the key lesson points and help build writing skills all at the same time.
3. Writing helps educators assess student learning.
Probably the most common use of writing in the contemporary classroom is for a given student to demonstrate that he or she knows and understands x or y concept. Whether the assignment is, for example, an intensive compare-and-contrast essay at the secondary level or writing and illustrating a haiku in the primary grades, writing assignments help teachers see what material students have mastered and where there may be gaps.
4. Writing encourages creativity and exploration.
Daily writing encourages a creative flow that can help students use their imaginations, explore possibilities, delve into problem solving, and engage in storytelling. In addition to "serious" writing assignments which are reviewed and graded, it is important to assign "free" or "creative" writing time, so that students can explore vocabulary, concepts, and writing styles that they wouldn't risk in a formal essay or heavily graded assignment.
5. Writing is essential for self-understanding.
Even a cursory search online will reveal a plethora of diary-like blogs, filled with entry after entry of highly personal content.  In the same way that these blogs serve their authors, classroom writing can help students understand and make sense of their own experiences, locate contexts, and make (sometimes surprising) discoveries about their own thoughts and feelings.
Classroom teachers will find that reading through their students' writing assignments can give them great insight into each student's personality, style, and comprehension level of the material being presented. When a high value is placed on consistent writing in the classroom, it's a win-win all around.
http://www.scilearn.com/blog/5-reasons-students-should-write-every-day
For more information please contact Mike McMann, Assistant Superintendent of Teaching and Learning at mikem@fvsd.ab.ca or 780-927-3766.