Congratulations to our 2017 Graduates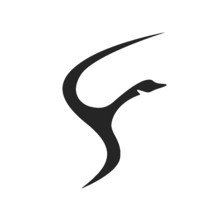 The Fort Vermilion School Division Celebrates their Graduates
The Fort Vermilion School Division congratulates all of the graduating FVSD students on their accomplishment.  On the weekends of June 3rd and June 10th, the five communities with high schools in the Fort Vermilion School Division celebrated 160 students convocating from Grade 12 (Rainbow Lake - 8 graduates; High Level - 61 graduates; Rocky Lane - 8 graduates; Fort Vermilion - 9 graduates; and La Crete - 74 graduates.)  It is with immense pride that we acknowledge this milestone and recognize the hard work that you, your parents and the staff of FVSD have put in to make this achievement a reality.
Students and staff plan and celebrate this accomplishment in slightly different manners, but the success of students within the FVSD is of utmost importance to each event.  FVSD's goal of "Building Success - One Student at a Time" is realized in an extraordinary way for each graduate and their family as students walk across the stage to receive diplomas and congratulations from their school principals.  It takes a community of individuals to come together to ensure that students receive the knowledge and skills necessary to be successful in school, and in the future.
Congratulations also need to be given to the Valedictorians of each high school.  The Valedictorian Award is presented to a graduate with an excellent academic record who has demonstrated community or school involvement outside of the classroom.  The goal is to celebrate individuals who have become outstanding citizens.  Administration identifies the top candidates in each school, and the graduates choose their Valedictorian.  Congratulations to Ashton Buller of La Crete, Bailey Rennie of Rainbow Lake, Jessica Somera of High Level, Cassidy Morris of Rocky Lane and Teanna Winsor-Carruthers of Fort Vermilion.
Good luck to all of our graduates as you move on to new challenges in the coming year.